SPAR 1 - Nip Angle Protection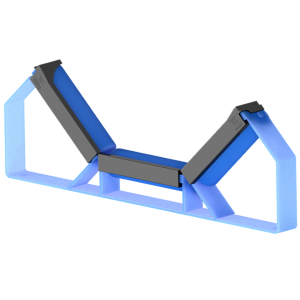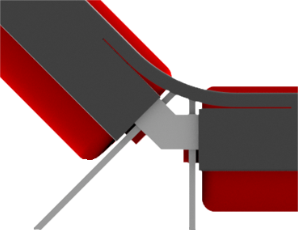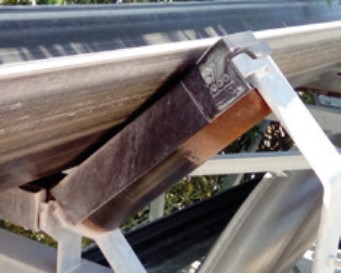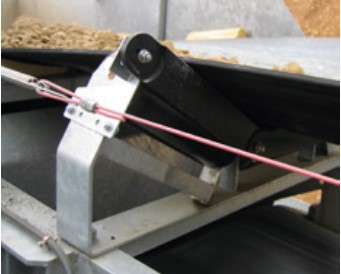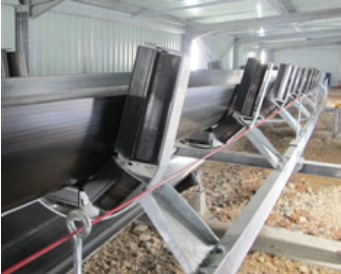 SPAR 1 CLIP - Protection des angles rentrant
SPAR 1 CLIP CONTINU EN620 - Protection des angles rentrant - détail
SPAR 1 - Nip Angle Protection
The SPAR 1 avoids getting caught between the belt and the roller and is the essential protection adaptable to all belt conveyor rollers.
Made out of anti-static polyethylene
Designed to perfectly fit the curve of rollers that are 89 mm or 133 mm in diameter
Roller lengths from 190 mm to 425 mm Can be used with almost any idler frame or bracket, thanks to its universal mounting brackets
Has a very long service life when properly adjusted Available standard for belts from 500mm to 1400mm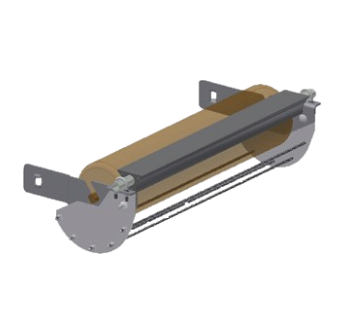 SPAR 1 - Nip point protection
Its exclusively made for return roller, can be provide with with safety basket.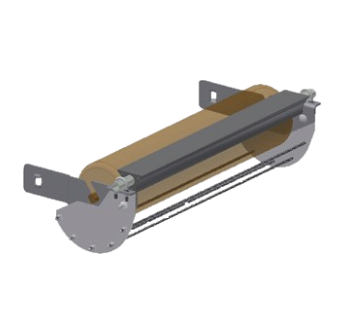 SPAR 1 - Stop fall basket
In additionnal to our nip point protection, a stop fall basket can be fitted to our design. They mosltely protects pedestrian to increase safety.
Avoid installation gets clogged
Avoid blocking the installations due to the protective grids.
Installs in the way of belt's working
Improves the visibility without heavy protective cover from the maintenance routine 
Perfectly shaped to regular rollers
Related to UE norm EN 620 concerning protection around conveyor belt
Operator protection from high risk to get injured through the belt moving
Fitting to the idler itself
Easy to install
Higher Lifespan
All market rollers are concerned
Inspection optimising of rollers statement
Volume occupation to protect from nip angles