For more than 30 years, BRUNONE INNOVATION group has offered solutions and handling equipment for the transport of bulk by belt conveyors.
Our strengh : The Innovation. Our company includes a department dedicated to research and development to constantly offer technical solutions that are as close as possible to our customers' needs.
Owner of more than thirty patents around the world of aggregates and mining, R.Brunone, the eponymous company, thanks to a reputation as a pioneer in the field and is constantly renewing itself.
Our intervention field now includes a growing number of activity sectors: quarries/ aggregates, cement factories, glass factories, sugar factories, industrial minerals, metallurgy, and even explosive atmosphere installations.
Our experts are at your disposal to provide you with solutions tailored to your needs and guarantee reliability, productivity and safety.
Our engineering departement are equiped with the lastest generation of software 2D & 3D. We can adapt our Solutions to your installation, based on IT drawings concevoir un projet mutuel et sur mesure. 
We are getting a good experience for retrofit instalaltion thanks to survey on site.
EN620 Norm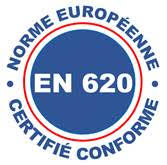 New regulations for protection techniques against the risks generated by nip points on conveyor belts.
A willingness to innovate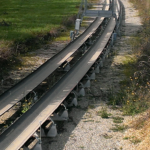 Mr René Brunone has created BMF branch, specialized in the outsourcing of handling equipment management.
An influence across the Atlantic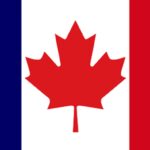 Faced with the international development of Brunone Innovation companies, Mr. René Brunone creates the company R.Brunone Canada, which brings together all of Brunone Innovation's expertise in North America.
TECHMI owning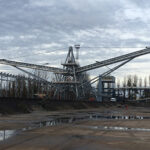 Originally created in 1981, R. Brunone bought the company in order to be able to quantify and produce handling solutions and flat belts over long distances.
Sealing, a new concern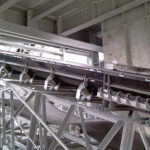 Creation of the company R. Brunone & Traon Ltd. Mr. René Brunone pursues his reflections on one of the aspects of safety which had been neglected until then: the fight against dust, in particular thanks to a new product: the TRANSPAR (hermetic conveyor).
The concretization of a career path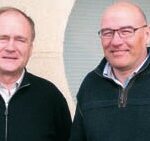 Creation of the company R. Brunone Ltd. The CRAMIF inserts in the general provision n°4 concerning "the installation of belt conveyors in quarries" all the SPAR products, which shows the efficiency and the relevance of the devices.
The approval of his peers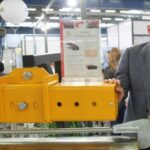 PREVENCEM awards Mr. René Brunone the Securidee diploma: the first recognition given to a non-operator for his innovations in safety.